Air Purifier Services in Chapel Hill, NC by Bud Matthews Services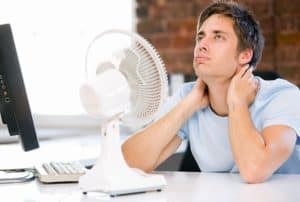 You may not be able to see tiny contaminants like dust mites, viruses, and bacteria, but you should know they are present in your air. In many instances, the quality of the air inside of a home is actually much worse than the quality of the air outside. People with allergies, asthma, and immune system disorders need the air to be clean to feel comfortable and healthy.
Get control over the air quality throughout your home by having a whole-home air purifier installed. We install and service high-quality air purification systems that remove most common air pollutants found in homes. Even the smallest of particles no longer pose a threat to your air quality with a good air purifier in place.
SIGNS YOU NEED A NEW AIR PURIFIER
Some of the most harmful contaminants to breathe in are also the smallest. This means you will not be able to detect whether you need an air cleaning device just by looking around the room. But if your air quality is not up to par, you can probably feel it. You (or a family member) may notice that allergies tend to be at their worst when you are inside of your home. You might experience an increase in asthma symptoms, or you may notice that people in your home tend to get sick far too frequently.
Additionally, the air may feel stuffy or have an odor. If you are experiencing any of these signs, you may need a new air purifier.
TYPES OF AIR CLEANERS AVAILABLE
We carry many different types and brands of air cleaners and are happy to discuss the benefits of all of them to help you narrow down your choices. Some air purifiers use ionization to charge particles and send them clinging to a surface rather than moving about in your air. Others use ultraviolet light to kill and sterilize bacteria, viruses, and other living organisms on contact.
In some cases, an air filtration system might be enough to get rid of the allergens in the air that cause you the most trouble. However, you may prefer an air cleaning device that can eliminate even the smallest particles and sanitize the air.
CALL US FOR AIR PURIFIERS IN CHAPEL HILL, NC
Looking for the best air purifier for your home in the Chapel Hill, NC area? Our specialists can help you out. We have years of experience with air purifiers of all types and sizes, and we will make sure that your new unit is just the right fit for your home and your family.
We can also provide repair and maintenance services if you find that your air purifier is not working correctly for whatever reason. Contact Bud Matthews Services today!