Range Services in Chapel Hill, NC by Bud Matthews Services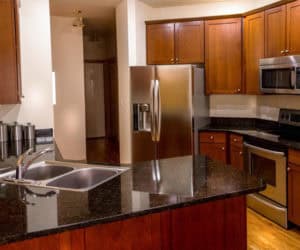 Stovetop ranges come in two basic styles – electric and gas-fueled – and while new technology has added all kinds of bells and whistles over the years, the basics are still the same. A range top needs to be able to heat up your food safely and effectively. When problems come along, they can readily impact your whole life. The trouble may be small, such as an inability to reach a certain level of heat. Or it may be large, such as a gas leak or similar issue that presents a direct danger to your household. Whatever it is, it's probably not something that you should handle alone.
WHEN TO REPAIR YOUR EXISTING RANGE AND WHEN TO INSTALL A NEW ONE
Ranges usually come as part of a larger oven, and with homes as old as they are in the area they can last for a long time. In many cases, they can continue to last for a long time, since it's only one component causing the damage. In other cases, though, you'll need to install a new unit, either because the old range is too worn out to make repairs worthwhile or because the new range comes as part of a larger oven that offers additional features. The question becomes whether repairing the range is the way to go, or whether installing a new system is the only option. That decision ultimately lies with you, but a trained technician can offer you good advice.
PROBLEMS WITH YOUR RANGE
Gas–fed ranges tend to have one of two issues: a problem with the fuel line or a problem with the ignition. Both are tricky to deal with because gas can be dangerous, and if one or the other isn't working, you should shut off gas to the whole range and call in a repair service. Electric range tops are more complicated and may have several different issues causing problems.
You can usually spot them when the system fails to activate the range top, or when the range doesn't get as hot as it needs to be.
CALL BUD MATTHEWS SERVICES TODAY FOR RANGE SERVICES
If you need a range top repaired, then Bud Matthews Services is the name to call. If you need a range top replaced along with the rest of the oven, we have you covered there too.
Either way, you can rely on top-notch technicians with the skills and experience to handle any issue, and the speed to move before the problem can leak gas into your home.
We can be there in a flash, and we make sure our repairs are made successfully and made to last. Contact us today with your issue, and we'll make sure it gets dealt with the right way!