Washing Machine Services in Chapel Hill, NC by Bud Matthews Services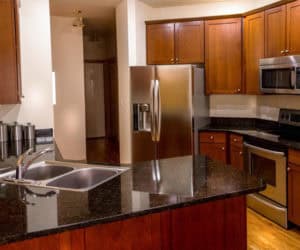 Homeowners know how indispensable a good washing machine is to the home. Without it, you'd be lugging clothes back and forth between a laundromat, which is both inconvenient and costly. But no washer is perfect, and at some point, you will likely need a repair or possibly a replacement.
No matter your need for help, the experts at Bud Matthews Services are here to assist. For over three decades, we have been helping customers install, repair, and replace theirs, and we can help you, too. We also have emergency service should you need it. Let us help you keep your home operating as needed with our expert services.
WHY IS MY WASHING MACHINE LEAKING?
With mechanical appliances like washers, a lot can go wrong. However, if there's one call we see more than others, it is about a leaking machine. There are a few reasons why yours may be leaking, but no matter the reason, it's essential to allow a trained expert to fix them:
Location matters when it comes to a leak. Common reasons for leaks to come from the front of your machine are a clogged overflow tube, over–sudsing or consistent overloading.
If the leak is from the back – there are a few reasons your washing machine can leak from the back. One is that the manufacturer's drain plug is still in the drain hose. Another common reason we see is loose connections where the fill hose resides. You can rest assured that our expert will find the cause of your leak and remedy it quickly and correctly.
FACTORS TO KEEP IN MIND WHEN CHOOSING A NEW WASHER
Whether you are purchasing a brand-new model for the first installation into your home or replacing an outdated one, one thing is certain: you must find a washer that fits the laundry needs of your home. Here are some essential factors to keep in mind when choosing a new one for your home:
Type – models come in two configurations: front loading and top loading. A front-loading version has the door on the front of the appliance, and a top loader has the door at the top of the appliance. You'll want to think about which type fits best in your space.
Capacity – when looking at capacity, you want to think about size: how many loads of wash do you do in a day or week? You want to make sure that yours can handle all the laundry your home generates..
Basic or high–end capability – if you are looking for a washing machine to get the job done, then you won't want to look at a machine that will have all the bells and whistles. However, if you are looking for extra functions, you'll want to look at models that are deemed "high–end."
The experts at Bud Matthews Services can help guide you in a brand-new installation/replacement process or make sure your existing washing machine gets back on track with expert repair service.