Five Home Maintenance Tasks for Spring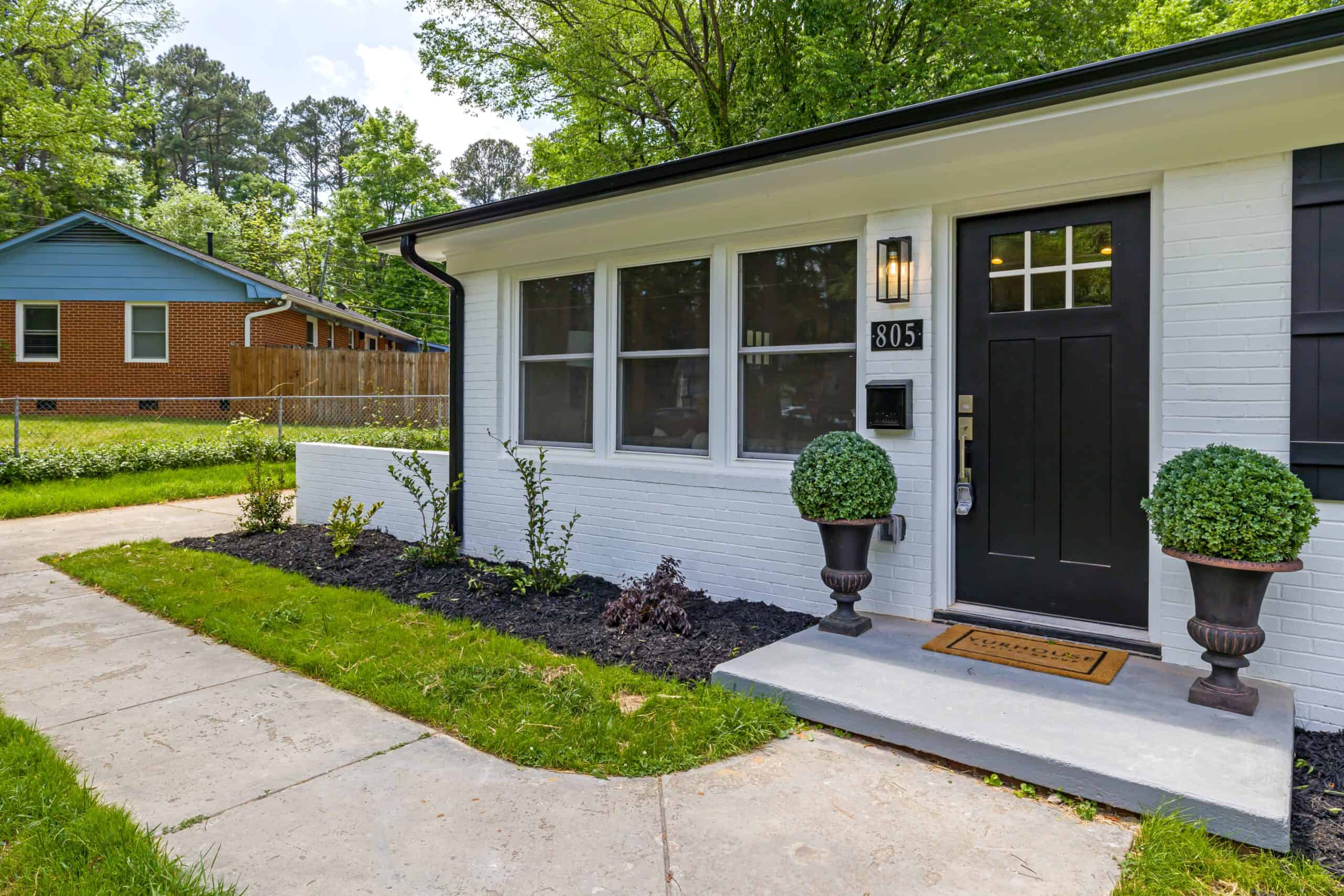 Updated May 2022
Most North Carolinians would agree that spring is the best time of year. This time of year, we're lucky to experience the daily pleasures of Carolina blue skies, warm sunshine, bird song, and bright blooms popping up everywhere. It's a time of year that inspires letting go of the old and bringing in the new, which is why it's the perfect time for spring cleaning.
As you embark on your spring cleaning, though, don't forget those home maintenance tasks that will keep your house cool, dry, and clean for the summer months. Here's a spring home maintenance checklist to get you started:
Spring Home Maintenance Task #1: Clean the Gutters
If you live on a wooded lot, you probably raked a lot of leaves this fall. But even if you keep up with your leaves and gutter system during the fall months, your gutters will collect debris during the winter. Early spring is a great time to clean out gutters and replace any that are sagging or broken. Maintaining gutters will protect your roof, prevent water damage to your home's exterior and interior, and mitigate any existing drainage issues in your yard.
Spring Home Maintenance Tip #2: Inspect the Roof
While you're checking on those gutters, give the roof a good once-over. (If you don't have a sturdy ladder, you can also do this with a good pair of binoculars!) Inspect the roof for shifting or missing shingles and keep your eye out for patches of moss or algae. It's also a good idea to check your attic for any moisture that may be coming from the roof. With all the wet weather that comes through North Carolina during the spring and summer months, you don't want any leaks!
Spring Home Maintenance Tip #3: Check that HVAC
Just as we'd recommend checking on your heating system before cold weather sets in, you'll want to make sure your air conditioning unit is running smoothly before true North Carolina summer sets in. To spring clean your HVAC, replace its filter and clear away debris or yard waste that may have collected around the unit. For a more comprehensive list of how to get your air conditioning ready for summer, check out our blog on that topic.
Spring Home Maintenance Tip #4: Take a Good Look at Decks and Patios
Outdoor decks and patios are the place to be during a North Carolina spring, so you'll want to make sure your outdoor spaces are safe and well-maintained. Check wooden decks for dangers like rusty nails or splintered wood, and keep an eye out for water damage like moisture stains or warped boards. Replace and reseal the wood as needed. Inspect concrete or stone patios for gaps or cracks that need to be corrected.
Spring Home Maintenance Tip #5: Run Outdoor Water Systems
To make sure your outdoor water systems are running properly, run your sprinklers and outdoor faucets, checking for proper water flow and signs of leaking. Reattach hoses and check those for leaks as well. If you discover leaks you're not sure how to fix on your own, get in touch about our plumbing services. We're always ready to make your home work for you!
To all of our customers in Chapel Hill, Hillsborough, Pittsboro, Durham, and beyond—the Bud Matthews Services team wishes you and your home a very pleasant spring!