Deck Construction & Design Services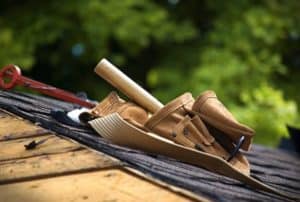 Adding a deck, screened porch, or even railings can change the look and feel of your home for the better. However, these are not just items you can casually add on. These kinds of projects need to be designed well and installed correctly. This includes things like footings and protection from the elements. Plus, you'll need to have the right permits to do the job.
We have years of experience creating and building decks, covered porches, railings, and screened porches. Have an old deck that needs repair? Give us a call. Need to replace a rotting front porch? We are the experts who can help.
Let our pros make your outside living spaces comfortable, safe, and attractive with our expert building, repair, and replacement construction services!
PROBLEMS THAT CAN CREATE AN UNSAFE DECK OR PORCH
No homeowner wants to think about any part of their home being potentially unsafe, but there are some fundamental aspects of which to be aware when building a porch or deck. When you hire our pros to handle the work, these items will never be an issue, but it's good to be aware of them:
Poor footing and post connection – when posts are placed right up against the concrete footing, they are prone to rotting much more quickly. Using a standoff bracket is the best way to go to secure the joint and reduce and/or eliminate the potential for rot on the post.
Poor ledger to house connection – the ledger is a board that is used to help secure your deck to your home. If this board isn't installed correctly or doesn't have the right protection from rot, it can weaken and cause your deck to separate from your home.
Loose railings – there's nothing scarier than putting all your weight on a railing only to have it give. Loose railings are dangerous and can put you in a very liable position.
3 IMPORTANT FACTORS OF GOOD PORCH DESIGN
A front porch can welcome you into a home like no other part of the house. But if the porch is poorly designed, it can end up looking like it was just tacked on to your home. Here are three factors to keep in mind when planning your new porch:
Proportion – you may not be able to put your finger on the exact problem, but you know it when you see it: something is off with the porch. When designing your porch, you want to make sure it is in proportion to your home, i.e., not too big or small, and that the elements of the porch fit together as well.
Materials – you want your porch to complement your home, and the best way to do that is to use materials that match the materials of your home or come from the same family of materials.
Iron out the details – the right details, such as crown molding, can make an incredible difference on your porch, but the wrong details can do the exact opposite. Take a close look at the kinds of details you want and review them with us!
When you want to enhance your home with a new addition like a porch or a deck, call the construction experts who can deliver exactly what you want: Bud Matthews Services.
Call us today at (919) 420-3935 for a free consultation or click here to book an appointment online.