Window & Door Installation in Chapel Hill & Durham, NC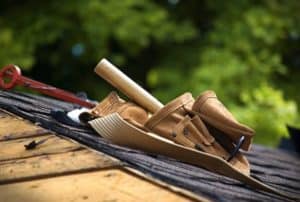 Your windows are also the "eyes" of your home, allowing natural light and the outside world in while keeping you safe from the elements. Are your current windows doing the job of keeping out cold air during the winter and warm air during the summer? Do you feel a draft every time you walk by your front door? Are you building a new home and want to make sure you have all the natural light you need? Then it's time to give our construction experts a call.
The pros at Bud Matthews Services can help you install brand new windows and doors. We can also help out if you need minor repairs to your windows and doors.
Is it time for a new window or doors for your home? Call the experts at Bud Matthews Services today!
WHEN DO I NEED NEW WINDOWS?
You have an older home and like the character of your windows. But is that character costing you money every month in utility bills? Sometimes you can add storm windows to those character windows, but other times it's necessary to get all new windows. With so many options today, you are likely to find a style that matches your existing windows and home. So how do you know when it's time to replace your windows? Here are the three most common instances:
The existing windows have potential safety problems – are there windows in your home that won't open or close, or are weak? These kinds of issues pose some serious safety issues for you and your family.
Your windows are single–pane – single–pane windows not only allow a great deal of outside air in, but they also allow lots of thermal energy out. Single pane windows simply cannot be energy efficient in the way that today's insulated windows and doors are.
The windows are not in good shape – do you have windows with cracks, rotting frames, or broken sashes? These types of windows make your home look poor, but they can also pose safety problems for you and your family.
KINDS OF DOOR MATERIALS
If you are in the market for a new door, the experts we here to help with the entire process. However, it's a good idea to review what kinds of door materials are available for homeowners as you have a wide range of choices:
Engineered/manufactured wood – these types of doors are made from a combination of wood strands, wood chips, different wood fibers, and solid bonding materials. They come in lots of designs and colors and won't fluctuate in size with temperatures and/or humidity.
Fiberglass – these doors tend to be more expensive because of the way they are made: the fiberglass is molded around wood frames and then filled with polyurethane foam insulation. This makes these doors able to handle very extreme weather.
Glass doors – this can be a great look for many homes, but glass doors certainly take away some privacy. When opting for glass, you want to make sure your door is made of low emissivity glass (low–E) for efficiency, and you may want to consider tinting or frosting to add some privacy.
Steel doors – if you are looking for a very durable door, you may want to consider a steel door. This type of door is made by securing steel sheets to a wood frame. Once the door is created, polyurethane foam is sprayed inside it to provide excellent insulation. You can enhance the look of a steel door with paint or products that look like wood grain.
The home experts at Bud Matthews Services can help you find and choose the right door(s) for your home – give us a call!