House Painting Services in Chapel Hill, NC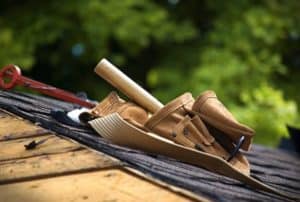 If you are tired of the chipping and peeling of paint inside and/or outside of your home? We have the perfect solution: call our painting experts for professional painting services. Painting is often portrayed as a great DIY project; however, it can be a tedious task to take on by yourself.
Let our experts handle the job. We have the best tools, a vast range of colors to choose from, and we'll be able to work while you are at work.
There's no reason to sacrifice your family or recreation time to paint your home when we can do it for you!
WHY USE A PROFESSIONAL?
If there's a house task that is always slated as being great for DIY, it's painting. However, good painting isn't about slapping an old color on top of a new one as quickly as possible and moving on – that's just a bad paint job. Painting is work, and good painting is hard work. But this is only one of the reasons why you should give our experts a call:
We are bonded and insured – if you fall off your ladder and hurt your back, are you covered? Our guys don't usually do this, but should something happen, we are fully bonded and insured.
You hate the color – sometimes we have off days, and if you picked your paint color on an off day, you might end up with an off-color in–or outside your house. When you work with us, we guarantee your satisfaction, so we can make the adjustment quickly to a new color. You may not be able to do the same.
We save you time – hiring our pros to paint your home saves you time in two ways: first, you don't have to sacrifice your time to get the job done and second, we do this work every day, so we are fast and efficient. We'll complete the job promptly.
CHOOSING A PAINT COLOR: TAKE A LOOK AROUND
Your house is your castle and choosing the right color or colors to make it stand out can be a challenge. Our experts are great at helping homeowners choose a color or a color palette that accentuates the unique characteristics of their homes while also allowing it to be a part of your neighborhood. There are two essential rules we always apply when helping our customers choose colors that ensure your home stands out in the right way. The first rule is to take a look at the other homes on your street. We aren't advocating that you paint your home the exact color of your neighbor's house, but if you are in a neighborhood of older homes and go for a shocking orange, you may not have the experience you want.
The second rule we adhere to is to keep the style of your home in mind. Some home styles are naturally ornate, while others are more subdued. Our pros will work with the natural style of your home to make sure that the paint choices accentuate the characteristics of your home rather than alienate them.
You can trust us to deliver the very best in painting! Give us a call today to see how we can help you create the home of your dreams!