Home Remodeling Services in Chapel Hill, NC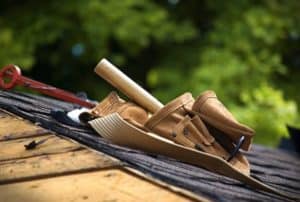 Remodeling your home is an exciting endeavor, but it is also a tremendous amount of work. From designing the perfect new basement or bonus room to creating an oasis of a bathroom, remodeling takes work.
We have years of experience working on just about every kind of remodel there is, from new kitchens to adding second floors. Our pros know and adhere to all the local and state codes, obtain permits, and can help you with every detail from crown molding to new flooring. A poorly built remodel is a drain on you and your home. This will never be the case when you work with us.
Are you ready to remodel your home in Chapel Hill, NC? Then it is time to give the construction experts at Bud Matthews Services a call!
YOUR REMODEL CAN MAKE YOUR HOME MORE EFFICIENT
One of the great opportunities of embarking on a new home remodel is that you can take the time to choose energy efficient fixtures and systems that will make your home more energy efficient. For example, if you are remodeling your bathroom, you may want to take a look at low–flow toilets and shower heads. These fixtures provide you with the same powerful water streams you are used to minus the excess waste of water.
If you are remodeling your kitchen, you may want to consider using a point–of–use water treatment system under your sink or LED lighting.
New windows and doors can reduce the effects of air loss and drafts while bringing in natural sunlight. There are a lot of ways to make your new remodel and home more energy efficient.
COMMON REMODELING PROBLEMS
It may sound surprising, but many homeowners rush into a home remodel with nothing more than an idea. This is a big problem for several reasons. Taking the time to plan and design your remodel carefully is the key to the entire project going smoothly. When you don't plan, you may experience problems like:
Fixtures that don't work or don't fit – it's a lot of fun picking out a new soaking tub or gas stove, but if the fixtures don't fit, you won't be doing much of anything with them.
Going over budget – setting your budget right away is vital to curtailing runaway costs.
Poor management of tradespeople – any construction project requires that things happen in a particular order. If the jobs aren't getting done on time, then you can have an overlap of tradespeople you'll still have to pay for, even if they can't get the work accomplished that day.
Our experts can plan, design, and execute your home's remodel on time and on budget. Let us help you improve your home just the way you want!