Room Additions Services in Chapel Hill, NC by Bud Matthews Services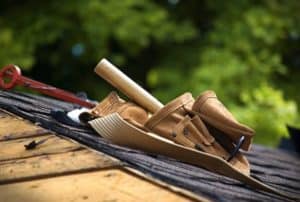 Are you looking to expand an important room in your home, like your bathroom, kitchen, or bonus room? Expanding an important, highly-used room is a significant undertaking. You don't want to lose functionality or put your other systems at risk by hiring an inexpert company or making the project a DIY job. Our pros can help you realize the new vision you have for your living space by providing design and planning skills, organizing the project, obtaining the permits, and hiring and managing all the right tradespeople for the job. We'll make sure your room addition is done on time and on budget.
When you want to expand your home, you need to call experts you can count on: Bud Matthews Services.
WHY DO A ROOM ADDITION?
Construction projects can be a big deal, and you may be wondering: is it worthwhile to do an expansion? If you are stuck on the proverbial fence, think about these factors:
How is the functionality in the room you want to expand? – Having proper functionality in any room in your home is extremely important. Has your family outgrown your home's den or did you inherit a poorly–designed kitchen? If so it's probably worthwhile to make that space more functional with an addition.
How is the aesthetic of the space you want to renovate? – Do you have a room or area of your home that just doesn't quite fit in with the rest of your house? Giving your home a cohesive look is essential, especially if you plan to sell it in the foreseeable future.
Was there damage to the room? – Whether you wound up with mold in the walls or plaster caving in, you don't want or need to live in a home where there is a damaged room. This can be both unpleasant and potentially unsafe.
WILL I NEED TO EXPAND MY HOME'S FOOTPRINT?
Adding a room or expanding a part of your home can sometimes mean expanding the foundation, i.e., footprint, of your home, but not all the time. Most of the time, this is your choice as a homeowner. Obviously, creating a more substantial foundation can be an expense, but it is not an expense that may be necessary. The best way to assess this is to work with our experts. Explain to us what you want your addition to be, and we will be able to ascertain whether or not it will be necessary to expand your home's footprint. Our pros can do a lot with arranging new spaces, so give us a chance to show you how we can do your home addition within your budget!
CALL US FOR ALL OF YOUR ROOM ADDITION NEEDS
Sometimes you just don't have enough space, or the space you have just doesn't work. You don't have to live with these scenarios. Our experts can make your home more functional and aesthetically pleasing with our comprehensive construction services. Let us help you design and create a room addition that will seem like it's always been there!