Sewer Cleaning Services in Chapel Hill, Durham NC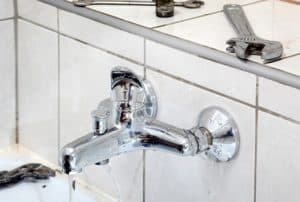 No one likes to think about the prospect of sewer cleaning: messy, smelly, time-consuming and generally unpleasant. Nevertheless, it's an important step in maintaining your home the way you need it to be. Unfortunately, there are a number of fly-by-night services who will happily take you for a ride when it comes to sewer cleaning: pushing "extra" services you don't need or simply charging far more than they should for a sub-par job.
That's why you should trust the experts at Bud Matthews Services to do the job right. We have extensive experience with sewer cleaning services, and we know how to handle any issue safely and with an emphasis on cleanliness. When it comes to handling a dirty job, we're the number you should call first, last and every time. Don't let sewer cleaning services scare you away from taking care of the issue properly. Call Bud Matthews Services today and let us do the work for you. You'll be glad you did!
Contact the pros at Bud Matthews Services for sewer cleaning services in Chapel Hill, NC.
What's Involved in Sewer Cleaning Services?
Sewer cleaning services are actually a catch–all phrase denoting a number of different operations. The most common involves the septic tank attached to your home, designed to filter liquid waste (which is released into a drain field) from solid waste (which stays in the tank). The solid waste needs to be cleared out by a professional plumber with experience in the matter, or else the tank will eventually fill up and cause a backlog. Other sewer cleaning services can involve clearing our drains in the pipe, looking for places where tree roots may have slipped into the pipe and otherwise ensuring that nothing impedes the progress of waste through the system.
Don't Trust Just Anyone
The trouble with sewer cleaning is that it can be very difficult to ascertain what kind of work has been done and whether it's actually cleaned out your sewer system. Don't trust people who come out of the blue offering a service, and don't believe those making claims they can't back up. Instead, look for businesses with connections to reputable organizations in the area and reach out to them. A scheduled maintenance session for your sewer system can eliminate a lot of uncertainty, and with a company like Bud Matthews Services, who you can trust with all aspects of your home's plumbing system, you know you're getting a service you can rely on.
Experience the Best Sewer Cleaning Service with Bud Matthews Services
Bud Matthews Services understands how important sewer cleaning services can be, and knows that you need to count on whoever you contact to do the job right. That's why we're proud of the knowledge and experience we can bring to our clients and want our customers to know that we'll treat their homes the way we would our own. Our sewer cleaning services are safe, reliable and effective, eliminating the worry from your mind and keeping your system clean and clear the way it needs to be. If you have a dirty job that needs doing the right way, then contact our staff today! You'll be surprised how much of a difference the right service can make.