Sewer Repair and Replacement Services in Chapel Hill, Durham NC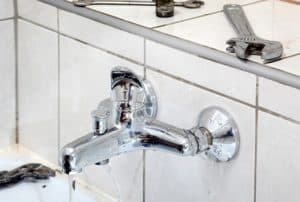 Your sewer line can be among the trickiest and more work-intensive repairs you'll ever make, which means it's not something you should trust to amateurs. The problems themselves are typical of any plumbing pipe in a home: a clog, a leak, a breach or the like. The trouble comes from the fact that the sewer line is usually buried beneath your yard, meaning that you need to dig it up before you can conduct any repairs.
That means time and the expense of extra equipment, and because the sewer line is such a vital part of your plumbing system, it's not something that can wait. We are here to make things easier for you. With our trained staff on the job, we use the latest techniques to make the process as pain-free as possible. We aim to do an effective job without costing you an arm and a leg, and thanks to our proven experience and reliable techniques, you can rest easy.
Contact us today to get the process started!
REPAIR AND REPLACEMENT SHOULDN'T BE TRAUMATIC
As we hinted at earlier, the stressful part of sewer repair and replacement is in excavating and removing the damaged pipe in the first place. Often the process of getting to and removing the damaged pipe, involves expensive digging equipment, additional personnel, and a lot of time: all of which can cost you money. Furthermore, whenever the area experiences inclement weather, the operation usually has to shut down. Repairing or replacing a sewer line generally means tackling all of that in totem, raising expenses considerably, and increasing your stress levels to boot.
On top of everything else, you often have to re-landscape your yard to cover up the damage caused by the digging. We understand this and conduct our processes efficiently and quickly to keep expenses down. This also allows us to cut down on weather interference.
TRUST BUD MATTHEWS SERVICES FOR SEWER REPAIR AND REPLACEMENT EVERY TIME
Our staff is thoroughly trained and experienced in the latest techniques, designed not only to treat the problem effectively but to get in and out quickly and let you get on with your life. If you're experiencing issues with your sewer line, pick up the phone and call us today. You'll be glad you did!