Electrical Services in Chapel Hill NC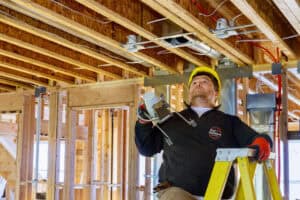 If you're in need of reliable electrical services in the Chapel Hill area, you can count on our team at Bud Matthews Services. With years of experience and a commitment to excellence, we offer a full range of electrical services to ensure your home or business stays powered and safe.
At Bud Matthews Services, we offer comprehensive services to meet your needs, including:
Electrical Repairs
Whether you're dealing with a flickering light or a complete power outage, our team can diagnose and repair any electrical issue you may have.
Electrical Installations
From new wiring and outlets to whole-house surge protection, we can handle any installation project with efficiency and expertise.
Electrical Upgrades
Whether you're looking to upgrade your electrical panel or install new lighting fixtures, we can help you modernize your electrical system to improve its efficiency and safety.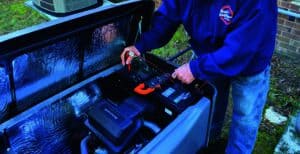 We understand the importance of working with a local electrical service provider who knows our area's unique challenges and regulations. Our team of experienced electricians is familiar with the local building codes and safety standards, ensuring that all of our work meets or exceeds these requirements.
At Bud Matthews Services, we pride ourselves on providing high-quality electrical services with a personal touch. We prioritize customer satisfaction and are dedicated to ensuring that your electrical needs are met in a timely and cost-effective manner.
So, whether you need a simple repair or a complex installation, you can trust us to provide the best electrical services in the area! Contact us today at 919.929.0203 or at BudMatthews.com to schedule a consultation with one of our expert electricians.