Commercial Heating Services in Chapel Hill, NC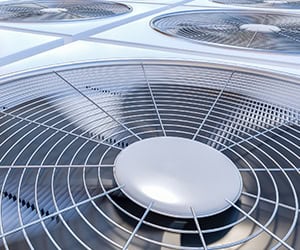 The commercial heating specialists at Bud Matthews Services train specifically on larger commercial heating systems, which is why they are the only people you should choose for any heating service performed on a commercial property, no matter how big or how small. Commercial properties have specific load requirements for new installation. The systems are intricate, and they can be difficult to service if a technician only has experience on smaller units.
Get in touch with the friendly team at BMS for all of your commercial heating and cooling needs. Our commercial specialists have over 40 years of experience and we'll make sure that your heating system in Durham or Chapel Hill, NC performs effectively and efficiently all season long.
Our highly trained team provides unmatched commercial heating services throughout Durham, Chapel Hill, and the surrounding areas. Call us at 919-929-0203 or schedule your commercial HVAC repair services online today! 
Signs Your Commercial Heater Needs Repair
Not sure when you should schedule a commercial heating installation? Be on the lookout for these common indicators that your commercial heater needs attention from a professional:
Nearing the end of its life span. If your existing commercial heating system is nearing it's expected service live of 15 years, it's likely time to to start looking for a replacement system. Your manufacturer should have more details regarding the service life of your particular system.
Frequent need for repairs. If you find yourself scheduling repairs more and more regularly, you may want to consider your replacement options to maximize savings long-term. Frequent repairs could also indicate a problem such as an improperly sized system.
Sudden spikes in energy bills. This is a sure sign that your system is lacking in efficiency. The culprit could range from leaking ductwork to a simple need for system maintenance and a tune-up.
Poor performance. If your commercial heating system can't meet the comfort needs of your property, the experts at BMS will thoroughly diagnose your system's issue and provide comprehensive repairs.
If any of the above signs sound familiar, reach out to the highly trained professionals at BMS! Call us at 919-929-0203 or contact us online for fast, effective, and affordable commercial HVAC repairs in the Durham or Chapel Hill area! 
Commercial Heater Repair in Chapel Hill, NC
Fixing a commercial heating system is a little different than repairing a standard residential heater. Our industry-leading technicians are familiar with the complex zoning systems found in many commercial properties and the control system that tends to have more complicated wiring than the standard residential unit. Be sure to contact us for any repairs, and call right away if you notice a problem or hear any complaints about your heater's performance. A small issue with a heating system can spiral into something major, and minor problems are typically much less expensive than if you wait until you have a system breakdown.
Need expert repairs for your commercial heating system? Get started today by calling the BMS team at 919-929-0203 or scheduling your services online! 
Commercial Heating Maintenance in Chapel Hill, NC
On a commercial property, your clientele and employees expect to feel comfortable as they enter. Your commercial HVAC system should be in excellent condition if you expect it to perform properly throughout the warmer and colder months. We recommend scheduling system maintenance for your HVAC system semi-annually, meaning once before the cooler season and once before summer. This will ensure that your system is operating at peak efficiency and effectiveness all year long.
Not only will a more efficient system save you money on your electric bill, but it has also been proven to extend the overall service life of your system, meaning you can enjoy indoor comfort and lower bills for longer.
Choose BMS for Comprehensive Commercial HVAC Services in Durham & Chapel Hill, NC
When you choose BMS for your property's HVAC services, you can rest assured that you are choosing a reliable team that has been providing comprehensive commercial and residential HVAC solutions for over 40 years. We are the industry leaders in our region and we are committed to excellence in customer service. We always provide upfront pricing and know that you'll be satisfied with our work.
If you're looking for a reliable team you can trust to service your commercial heating or cooling system in Durham or Chapel Hill, NC contact the BMS team today at 919-929-0203!