Gas Furnace Repair & Installation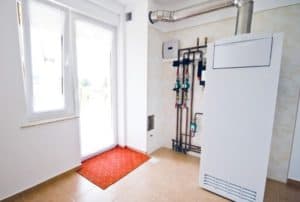 Gas furnaces are dependable pieces of equipment that are suitable for heating most homes. As long as you have a set of air ducts and a connection to a natural gas line, this heating system is an ideal appliance. Gas furnaces also help you to save money over the years, since gas furnaces cost little to run if you select a unit with a high-efficiency rating. With the right technicians on your side, you can count on your furnace to last you for many years to come.
HAVE YOU CHOSEN A PROFESSIONAL FOR GAS FURNACE INSTALLATION?
When you need a new gas furnace in, you cannot just let anyone to do the work for you. We often show up to fix a furnace that was not installed correctly in the first place. If you don't invest a lot of time into selecting the proper unit and connecting it correctly, you could end up with a unit that fails well before its expected lifespan is through. A furnace that is even one size too large or too small for your home can short cycle or malfunction in other ways, leading to higher bills and poor performance. Improper installation of a gas heating system may pose a threat to your safety. Make sure your technician is properly licensed and qualified to do the work.
IS YOUR GAS FURNACE IN NEED OF REPAIRS?
When you need your gas furnace repaired, it may be because your system has broken down completely. Often the signs are subtle. Make sure to keep an eye out for any indication that your system needs repairs. You may hear noises from the unit, or you may notice that the temperatures in your home have dropped significantly. No matter how small the problem appears to be, a technician should take a look and recommend any necessary repairs.
SHOULD YOU SCHEDULE GAS FURNACE MAINTENANCE?
We strongly recommend that you schedule a gas furnace maintenance visit each year before the heating season begins. Additionally, we will perform a tune-up during a maintenance visit, which includes an adjustment of electrical connections, temperature settings, and loose parts, as well as a thorough cleaning of some of the significant components.
When you need a gas furnace repair, replacement, maintenance, or new installation, we are the people to call. Not only are our technicians highly trained, but they also provide excellent customer service, and they are respectful of your home and your time. Our trustworthy technicians will make sure that your gas furnace is running correctly and safely. They will only recommend repairs or replacement if necessary.
Call us today at (919) 420-3935 for a free consultation or click here to book an appointment online.