Thermostat Replacement & Installation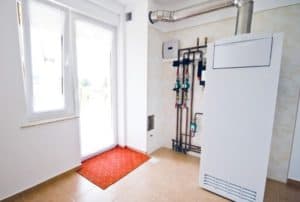 It's easy to overlook the thermostats in your home. They are designed to be inconspicuous, and today's models are rarely much larger than a cell phone. However, these small units are an essential part of comfort in a home, since they are your connection point to the HVAC system. A malfunctioning thermostat can mean severe problems in your home, and even an outdated one can lead to nuisances and inflated utility bills.
The Difference a Thermostat Makes for Your HVAC System
Without a working thermostat, you don't have a working heating and cooling system. It's that straightforward. When a thermostat malfunctions, it can mean a system that won't turn on, won't turn off, or one that turns on and off sporadically.
A thermostat can appear to be working fine while still creating problems, mostly with energy efficiency. Old manual thermostats are often inaccurate by a few degrees, which generates energy waste without benefiting your home's comfort.
A poorly placed thermostat that's close to drafts or often in direct sunlight will read poorly. Seeing that you have a quality working thermostat installed, and installed correctly, is vital to make sure that you get the most from your home comfort system.
Options for Thermostat Installation and Thermostat Replacement
Thermostat technology has advanced significantly over the conventional slider–and–dial models. Here are some updated thermostat types to consider for a replacement or new installation:
Digital thermostats: Even a no-frills digital thermostat that has no programable features is superior to manual models. Digital thermostats have easier screens to read and greater temperature precision.
Programmable thermostats: For many homes, this is the de facto thermostat type. Programmability allows you to control temperatures in your home even when you are not present. You can set up the thermostat to start warming (or cooling) your home half an hour before your return from work likewise you can set it to turn off at night and come on in the morning. You can enjoy the convenience and avoid energy waste.
Smart thermostats: The latest in thermostat technology are units that "learn" from your history of settings to create their own settings to maximize comfort and energy use. You can also control the thermostat remotely using a Wi-Fi connection.
Let Us Handle Your Thermostat Services in Chapel Hill, NC
At Bud Matthews Services, we take care of all parts of the comfort system of a home, and that includes the thermostat. We offer repair services, installation, and replacements for older units with the best in current technology. If you're looking for new thermostats or have a malfunctioning one that must be fixed, simply pick up the phone and contact us today. We are conveniently located in Chapel Hill, NC, and service the surrounding areas.
Call us today at (919) 420-3935 for a free consultation or click here to book an appointment online.