Duct Repair in Chapel Hill & Durham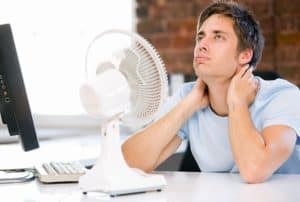 The air ducts in your home may appear to be a low maintenance part of your HVAC system. There are no moving mechanical parts, and, for the most part, you don't have to worry about their appearance since they are probably hidden from view in your home. However, your air ducts are an important part of your heating and air conditioning systems, and they may contribute more to your home comfort then you would expect. And if damaged, they may severely take away from your HVAC system's ability to perform correctly.
Damaged ductwork allows heat and air to escape from the ductwork. This can cause trouble for the components of your heater or your air conditioner, and it can make your energy bills increase. Expert duct repair or duct modification becomes necessary once your ducts are too damaged to effectively deliver air directly into the room. To determine whether you need duct repair or to schedule services with an expert technician, contact Bud Matthews Services today. We can make sure that every part of your home HVAC system is in proper working order.
Bud Matthews Services provides duct repair and modification services in Chapel Hill, NC and the surrounding areas.
How to Tell You Need Duct Repair
You cannot see the outside of the ducts in most homes, nor can you easily peer into the inside of them. Because of this, it's not always so easy for homeowners to tell that their ducts are leaking or damaged. Unless an entire portion of ductwork has collapsed and blocked airflow into a room, you may not be able to tell if there is a minor issue within the ducts.
An expert inspection during HVAC system service is one of the best ways to find out if there is a problem with your air ducts. However, there are a few signs that may indicate the ductwork is damaged in some way. Sounds from the vents is one example. High energy bills, poor performance from your heater or air conditioner, and hot or cold spots around the home may also indicate an issue (but keep in mind that this may also be due to a problem with the HVAC unit itself).
The Benefits of Professional Duct Repair
Repairing the ducts may offer a number of benefits for your home. You may notice that your heater and air conditioner suddenly perform just the way you need them to, and that the time it takes to get to the temperature on the thermostat is suddenly faster. There could also be a drop in your energy bills. And if completed professionally, you get the added benefit of knowing the job was done correctly and safely.
Call Us for Duct Repair in Chapel Hill, NC
Duct repairs are no easy task for just anyone to complete. You need a technician to assess the damage and decide on the proper materials to repair any breach in your ductwork. When you contact the friendly team at Bud Matthews Services, you'll get professional duct services from people who truly care about your home comfort. Call us today to schedule services for duct repair in Chapel Hill, NC.