Apex NC Service Page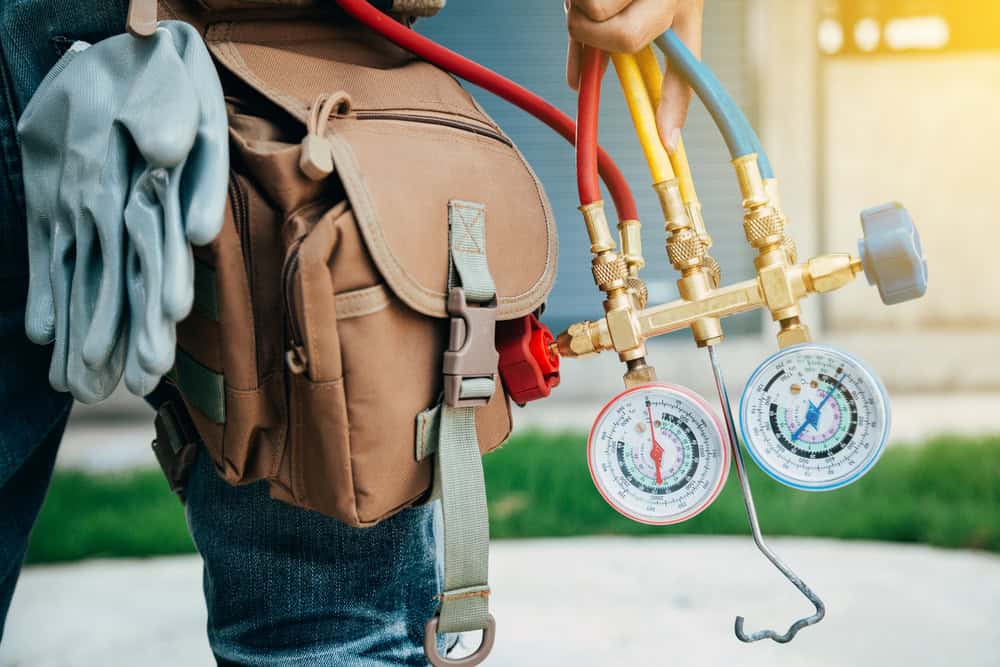 HVAC, Construction, and Plumbing Services in Apex, NC
Need to renovate your Apex home? Or think it's time to schedule heating, cooling, or plumbing services? Don't settle for second best. Instead, turn to Bud Matthews Services, a family-owned business backed by thirty years of expertise.
At Bud Matthews Services, we pride ourselves on expert craftsmanship and friendly professionalism. Our experienced service techs can visit your Apex home or business to service all makes and models of furnaces, boilers, ductwork, humidifiers, thermostats, and more. Also, our emergency technicians are available in the Apex area 24 hours a day, 7 days a week.
Quality HVAC Services & Products for Apex, NC Homes & Businesses
You can count on Bud Matthews Services, your local HVAC experts, for heating and cooling solutions for your Apex home and business. complete services & products include:
Get in touch today to get your HVAC tuned-up and ready for the season!
Need a New Air Conditioner or Air Conditioning Services?
Summer can be a miserable experience without a quality air conditioning system for your home. If you're searching for a local air conditioning company that offers top-quality AC installation and repairs, then look no further than Bud Matthews Services.
Bud Matthews Services works throughout Apex, Cary, & surrounding areas to ensure hot-weather comfort by installing high-quality HVAC systems.
And if your current AC begins to malfunction—don't panic! Bud Matthews Services is on call 24/7 in the Apex area to assist you with air conditioning repair.
Contact us today to learn more about our comprehensive air conditioning services.
Looking for a New Heating System or Other Heating Services?
Bud Matthews Services provides complete heating services for homes in Apex, NC. Our heating professionals can help keep your home warm and safe. We install a wide range of heaters (gas furnaces, electric furnaces, heat pumps, and more) and will ensure that your new heater is matched to your home's requirements. Our heating repair team in Apex is ready— day or night—whenever your current heater shows signs that it's struggling.
We Install, Replace, Repair, and Maintain Gas & Electric Furnaces
Furnaces are the most common type of heating system found in the country today, and almost all run from either electricity or natural gas. The Bud Matthews Services team is experienced with providing full service for both types of furnaces. You can rely on us for everything from a new gas furnace installation to a routine inspection and tune-up for an electric furnace.
Call Us for Heat Pumps and Heat Pump Service
A heat pump is a great amenity for a home as it can work as both a heating system and an air conditioner—changing from one to the other with only an adjustment of the thermostat. Our squad of experienced technicians provides installation, repairs, and other services for heat pumps.
Zone Control Systems for Your Apex Home or Business
A zone control system divides your home into separate "zones" that you can choose to heat or cool independent of each other. Integrating zone control into your HVAC system—or scheduling it as part of a new installation—will help you save energy and provide your home with even comfort. Our technicians can answer all of your questions regarding zone control.
Want to Improve Your Indoor Air Quality?
How is the air quality inside your home? Unfortunately, it may be worse than you think. Modern homes have powerful insulation that traps millions of unhealthy particles indoors.
Bud Matthews Services has an entire suite of IAQ solutions, plus a team of technicians to install and service them. You can call us for air purifiers, air filters, humidifiers, duct sealing, and more. Trust us to clean your home's air.
We Install and Service Air Purifiers
One of the best methods for cleaning out tiny particles (smoke, pesticides, chemicals, gases, odors) from a home's air is to install an air purifier as part of the HVAC system. Air purifiers draw these small pollutants from the air and trap them. Let our indoor air quality experts match your home's HVAC system with the right air purifier.
Call Us to Schedule Professional Duct Sealing
Ductwork wears down over time and will wear down quickly if it was incorrectly installed. At some point, you may need to have professionals seal leaks in the ducts to stop a drop in air quality and HVAC system efficiency. Our HVAC experts have decades of experience in properly sealing ducts.
Is Your Home Suffering from Dry Air? We'll Install Humidifiers.
Low humidity indoors can be a problem, especially during the winter when dry air makes it easier for colds and cases of flu to spread in a household. It takes a whole-house humidifier to solve this problem, and our professionals are glad to supply you with one. Arrange for an appointment with our team to find a humidifier that will balance your home's moisture.
Indoor Air Quality Services for Your Apex Business
If your business is suffering from the air that is stale and filled with contaminants, there's help available. Our indoor air quality specialists also work with commercial IAQ, and they understand its special demands. Allow them to find out what solutions will work for your company.
Looking for Water Heater Systems and Water Heater Service?
Hot water is a basic amenity of life that people often take for granted–until it suddenly vanishes. If you have a water heater near the end of its service life, or you're looking for a new water heater installation—including heat pump water heater systems—you only need to contact Bud Matthews Services.
We install a variety of water heater types and offer quality repair and maintenance service whenever you need them. When you call on us for your water heater needs in Apex, NC, you can feel confident that you'll receive the best service possible.
Need Comprehensive Plumbing Services in Apex, NC?
The modern home depends on indoor plumbing as much as it depends on electricity. That's why you need to depend on professional plumbers for your home or business. In the Apex area, call the plumbers at Bud Matthews Services. No plumbing job is too large or small for us.
Our goal at Bud Matthews Services is to provide the best possible plumbing services—from drain cleaning to plumbing installation to plumbing repair services—in an efficient, timely, and courteous manner.
We not only offer excellent residential plumbing work throughout Cary, Apex, Raleigh, and the heart of North Carolina, but we also work on commercial plumbing, bringing the same level of quality.
Make us your first call for plumbing service!
Featured Image: I AM NIKOM/Shutterstock