Air Conditioning Services in Durham & Chapel Hill, NC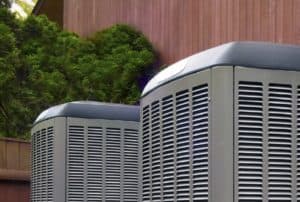 Modern residential air conditioning technology is remarkable, and if installed and maintained correctly should protect a family's comfort for many years. However, only professionals are qualified to handle working with air conditioners. If your home needs a new AC, or if the current air conditioner requires repair work, you cannot rely on amateurs or DIY work. Pick up the phone and call for licensed HVAC technicians to take on the job.
You can always rely on the experienced team at Bud Matthews Services for all your air conditioning needs. We have helped homes in the Chapel Hill, NC area for many decades remain cool and comfortable no matter how high the temperatures outdoors might climb. We offer upfront pricing and ensure your satisfaction on every job we perform. Call us today and we will answer any of your questions and help arrange for the services you need.
Need professional HVAC services at an affordable price? Contact the friendly team at Bud Matthews Services today by calling 919-929-0203 or scheduling your services online! 
Air Conditioner Repairs & Replacement
It's impossible to make it through a NC summer without an air conditioner to keep your home a pleasant temperature. If you are moving into a new home, call our specialists to find the best AC system to meet your comfort needs. Our installers will see that you have an air conditioner with the right cooling load and energy–saving performance to keep your home cooled down in the summer without putting excess strain on your utility bills. And if your current air conditioner has come to the end of its service life, our team will gladly take on the duty of finding a new AC and replacing the old one so you hardly miss a day of comfort.
Central Air Conditioner Repairs & Maintenance
An intricate device such as a central air conditioning system can only be repaired by trained technicians. The moment you think that your home's AC is acting peculiarly or is losing its cooling power, call on our AC repair team in Chapel Hill. We provide 24/7 emergency service so that you won't have to worry about being trapped in an uncomfortably warm house for long.
To help see that you only need to make emergency repair calls on rare occasions, enroll your AC in routine maintenance. We offer maintenance agreements that will provide your air conditioning system with annual inspections and tune–ups. This will help your air conditioning system to provide you with many years of energy–saving performance.
Signs It's Time to Replace Your Home's AC
Making the decision to repair or replace your home's air conditioner is often met with much anxiety by homeowners. Installing a new AC system is an investment, so it's important to get the most out of your old system before the end of its service life. Some common indicators that it's time to replace your air conditioner, rather than simply repairing it, include:
You hear strange noises coming from your system.
Some sounds are common as your air conditioner starts up and shuts off. However, if you're hearing squealing, grinding, scraping, or consistent pops and bangs, you should reach out to your local HVAC technician right away to have them inspect your unit and give you a proper diagnosis.
Your air conditioner is emitting a musty or burnt smell.
A properly functioning air conditioner should only release odor-neutral air. If you smell a burnt or smokey scent coming from your unit, it could indicate the unit's wiring insulation has burnt out. Likewise, a musty smell could indicate that there's mold or mildew built up inside your unit.
Higher than usual energy bills.
This is a sure sign that something is not running efficiently with your system. Routine maintenance will alert you to any issues before they become major, but this could certainly be a sign you need more than just repairs.
Weak airflow.
If your AC unit is working extra hard to cool your home and having a difficult time reaching your optimal indoor temperature, it may be time to upgrade your system to one that is more suited for your desired comfort.
Frequent and expensive repairs.
If you have your HVAC technician on speed dial due to your need for frequent AC repairs, it may be time to invest in a newer system. The general rule is that if your repairs are costing you more than 50% of a new system, it's best to commit to an upgrade.
At Bud Matthews Services, we understand that investing in a new air conditioner can be a difficult decision and a hefty investment. That's why we are committed to equipping you with the knowledge you need to make the best decision for your household in order to buy a new system that will be perfect for your home's comfort needs. We even offer flexible financing options to ease the financial burden of paying for a whole new air conditioning system!
To learn more about what brands and models could be best suited for your home, contact our friendly team of professionals today by calling 919-929-0203 or scheduling your AC installation services online! 
Let Bud Matthews Services Take Care of Your AC Needs
There's only one company you need to contact for air conditioning service in the Chapel Hill, NC area: Bud Matthews Services. We install, replace, repair, and maintain top quality brands, and you can reach us any time of the day or night. Below are a few of the other air conditioning services we offer.
One of the exciting options you have for air conditioning is to have a ductless mini-split system installed. Ductless ACs send out cooled air through wall–mounted air handlers, providing the convenience and energy efficiency of a central air conditioning system with the benefits of zone control and point cooling. Call us today to find out more about the benefits of going ductless.
If you are interested in both heating and cooling your home with a single installation, a heat pump may be the best choice for you. Heat pumps are essentially air conditioning systems that can reverse the direction they move heat so they can also bring heat into a home. We offer installation and other services for heat pumps.
A home comfort system is only as good as the mechanism that controls it, i.e., the thermostat. Our technicians are skilled at repairing thermostats, as well as upgrading them to more advanced technology that will help homes with superior comfort and energy savings. Call us to find out about your options for new thermostats.
A zone control system gives you the power to cool parts of your home separately. This will help you save money and it will also permit the people in your home to control the temperature to meet their own requirements wherever they are. Our technicians can retrofit your current HVAC system or make it part of a new system installation.
Along with assisting homes with their air conditioning needs, the team at Bud Matthews Services works with commercial air conditioning systems as well. No matter if you are looking for an installation for a new office building location, maintenance for your current system, or repairs for an AC that isn't keeping customers and employees cool, you can depend on us.
For honest, reliable, and affordable HVAC services from your local Chapel Hill experts, look no further than the friendly team at Bud Matthews Services! We truly enjoy providing unmatched customer care and high-quality services! Have questions? Give us a call at 919-929-0203 or schedule your home's services online today!