Freezer Services in Chapel Hill, NC by Bud Matthews Services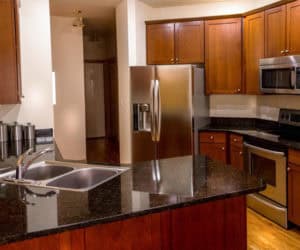 Some household appliance can afford to sit around broken for a day or two. If it's the dishwasher, you simply hand wash the dishes until a repair service can come. If it's the oven, perhaps you order pizza. But with a freezer, you don't have that luxury. If it stops working, you have a limited amount of time to either fix it or install a new one quickly. Our summers can get warm, which only makes the issue worse.
That's why at Bud Matthews Services, we pride ourselves on moving swiftly and effectively to treat your freezer repair issues. Our trained staff has the specific skills to handle the unique repair problems of a freezer, and we can handle freezers of all sizes and configurations.
If yours has a problem that needs immediate treatment, or perhaps a little twinge that might get bigger someday, then pick up the phone and call us. We'll make it right!
INSTALLING A NEW FREEZER
Freezers are a significant investment: keeping food cold and helping you stretch your grocery dollar further. However, installing one means a lot more than simply rolling it into place and plugging it in. You need a service that knows the specifics of each model and can factor in things like heat venting and access to reliable electricity.
THE DIFFERENCE BETWEEN REPAIRING AND REPLACING
In some cases, your freezer will need to be replaced entirely, though that can be quite expensive, and you will still need to move quickly to preserve the food stored inside. A repair call, on the other hand, can be much less expensive but can get your system working as good as new. Most people tend to replace their freezers too quickly, especially here where our summer heat waves require swift action. In truth, if you can opt for repairing instead of replacing, that's the right call every time.
LET BUD MATTHEWS SERVICES COME TO YOUR RESCUE WHEN YOU NEED US
When it comes to freezer repair, there's no name Chapel Hill residents can trust more than Bud Matthews Services. We understand the need to act swiftly, but we also know that the job needs to get done right the first time. That's why our staff has training and experience in dealing with freezer repair and can handle any issue with them, no matter how large or small.
If your freezer is in distress and you need an expert hand to make it right, then you know the number to call!