Fearrington, NC HVAC Contractors, Plumbers & Construction Services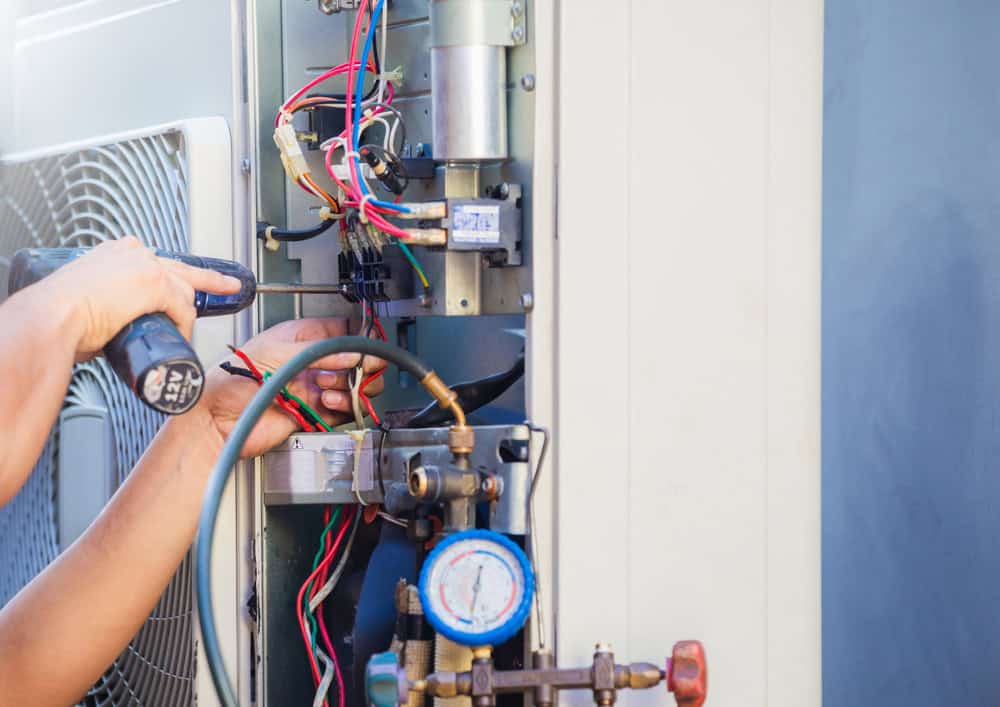 Bud Matthews Services has been serving communities in Chatham County, NC for decades, and Fearrington Village is one of our favorites. We know that our Fearrington Village customers need a down-to-earth team that understands Fearrington Village homes, as well as the families who live in them and the weather that impacts them. At Bud Matthews Services, our service techs know that it can get dangerously hot in the summer and below freezing in the winter. We know that HVAC is not just about comfort for your family; it can also define your family's health and safety.
Whether you need HVAC repairs, installation, or just a tune-up before the seasons change, you can count on the Bud Matthews Services team to make your Fearrington Village homework for you. s. In fact, we don't stop at HVAC. You can find everything you need from drain cleaning to appliance repair to full-scale home renovations with our skilled team of local technicians and home service experts.
Home Services Offered in Fearrington Village
When you're about to schedule HVAC repairs and other home services, it's important and extremely useful to know the full array of services available to you. Here is what Bud Matthews Services has to offer homeowners and homes in Fearrington, North Carolina.
Heating & Air Conditioning
Appliance Services
Plumbing & Sewer Services
Water Heater Repair & Installation
Complete Home Remodeling
Heating & Air Conditioning
Heating and cooling is no joke in North Carolina, where the weather can reach extremes at both ends of the thermometer. When you need to stay cool in the summer, your family relies on the robust performance of your AC. And when the temperature drops below freezing in the winter, your health and safety depend on the performance of your HVAC. This is why we offer dedicated HVAC services for local homes and families.
Residential & Commercial AC Installation & Repair

Whether your Fearrington Village home needs AC repairs or a whole new AC installed, our experts know what to do.

Ductless AC

Ductless mini-split air conditioners are the cutting-edge of zoned heating and cooling in Fearrington Village homes.

Heat Pumps

Our team knows how to handle heat pumps, so we'll get your cooling efficiently again in no time.

Zone Control & Thermostats

Managing thermostats and zone control can take finesse and expertise. We can help you air-balance and software-balance the perfect interior home temperature control.
Home Appliance Services
Home appliances are an essential part of your everyday life. When one breaks down or stops working properly, your entire routine can be thrown off. Whether your dishwasher is not getting dishes clean, your washer has sprung a leak, or your fridge isn't staying cold, we have the technicians on staff to have the appliances in your Fearrington Village home humming along nicely in an instant.
Dishwashers

Save yourself the hand-washing by keeping your dishwasher in good shape. Call for maintenance, repairs, or a replacement service.

Washers & Dryers

We will stop the leak, stop the squeak, and make sure your washing is optimally efficient.

Refrigerators & Freezers

Whether your fridge is too warm or your freezer is over-frosting, we'll get your food at optimal temperature again soon.

Garbage Disposals

Garbage disposals are as dangerous as they are useful. Let us take all the necessary safety precautions to get it working so you don't have to.

Microwaves

You don't have to buy a new microwave when the old one breaks; we'll fix it!

Stoves and Ovens

Whether your gas range won't keep the pilot light on or your oven doesn't heat evenly, we'll know how to fix it so that you can get dinner on the table for your family.
Plumbing & Sewer
When you have drain problems, you need a drain professional. Our team can handle the full gamut of drain issues from local clogs that need a little snaking to replacing the last-mile sewer pipes under your home. There's no drain problem we can't solve, as you can see from the extensive list of drain services we offer in Fearrington Village.
Drain Cleaning

We have the expertise and tools necessary to clear any clog that settles in or below your home.

Drain Repair

If your drains are not just clogged but actually damaged, we'll help get your home back to functional ASAP with drain repairs.

Pipeline Inspection

When your pipeline is the problem, it's deeper than any homeowner can manage. But it's not too deep for us. Call for a pipeline inspection at your immediate need.

Septic Lines

If your home has a septic tank, the last thing you need is trouble with the lines. We'll resolve that trouble to keep you free from mess and stress.

Sewer Cleaning

If your home's sewer connection becomes clogged, the entire house can back up. We'll clear out your cleanout and get your drains flowing clear again.

Sewer Repair & Replacement

In the extreme event where your home's last-mile sewer line is damaged, you can count on our team to have the expertise needed to repair or even replace the line.
Water Heaters
You bathe, wash dishes, and keep your clothes clean with hot water, which means that your water heater's performance is essential to a warm and well-functioning home. We offer Fearrington homes a full range of water heater repairs, installation and removal, and maintenance services. You can also rely on us to service all three types of water heaters: traditional tank water heaters, tankless direct water heaters with coolant lines, and heat pump water heaters with tanks and coolant lines.
Water Heater Repairs

When your water heater breaks, there's no time for delays. We'll send an expert water heater technician right over to get your hot water for showers and washing back online ASAP.

Water Heater Flushing

Water heaters need to be flushed of sediment (grit at the bottom of the tank) every few years. We'll make sure your water heater is clean, inspected, and heating efficiently every time.

Water Heater Installation & Removal

Choose your new water heater, and we'll do the rest: removing the old heater and installing the new one in a single swift and easy experience.

Tank Water Heaters

Have a classic water heater with a tank and heating elements? We know how to maintain, repair, and install those. You're in good hands.

Tankless Water Heaters

Have an efficient tankless water heater, or want one? We can take care of everything from the hookups to the coolant lines.

Heat Pump Water Heaters

Have a hybrid water heater with coolant lines and a tank? We will keep your heat pump water heater in top condition with each maintenance visit.
Remodeling
Planning a major upgrade or design/build project for your Fearrington home? Our team is ready to make your vision of home renovation a reality. Trust our expert designers, builders, and craftsmen to bring your home to life with a kitchen or bathroom remodel, a luxury deck, new masonry work, or an entire addition to the house, among many other home upgrades we can help you complete with satisfaction.
Kitchen & Bathroom Remodeling

Reinvent your kitchen and/or bathroom with new counters, countertops, plumbing, light fixtures, and everything in between.

Home Remodeling

Any remodel you want to manage, including moving the walls and changing the floorplan, our team of building experts will make it happen all according to your vision.

Deck Design and Build

We don't just build decks; we design them. Discover your patio's ideal deck transformation, or call us for deck repair services.

Interior & Exterior Painting

We offer whole-home painting services, both interior painting and exterior painting, for Fearrington Village homes.

Flooring Installation

Our team has the expertise and precision to install your new floors, including wood, tile, and plush new carpet.

Masonry and Concrete

Need a mason? Our expert masons can help you with brickwork, stonework, and concrete throughout your property.

Fencing Construction

From fencing repairs to keep your pets safe at home to fence construction for a new beautiful perimeter, we have builders skilled and ready.

Gutter Cleaning & Installation

North Carolina gutters take a lot of care, and we're ready to give it. We clean gutters, upgrade gutters, repair broken gutters, and install gutters, too.

Siding and Roofing Services

Exterior siding and roofing are a vital part of any home, which is why we have a team of roofers and siding installation specialists on staff.

Room Additions

Even new rooms and home additions are within our area of expertise and the services we offer to North Carolina homeowners.
Does your Fearrington Village home need HVAC repairs or installation? Do you have appliances that need maintenance or drains that aren't doing what they should? From minor tune-ups to big home remodeling projects, Bud Matthews Services has everything you need to not only keep your home beautiful but also to make it better than ever before with each update, repair, and improvement. Contact us today to consult on the needs of your Fearrington home. We'll make your homework for you!
Image Source: JU.STOCKER / Shutterstock