HVAC Contractors, Plumbers & Construction Services in Northern Chatham County, NC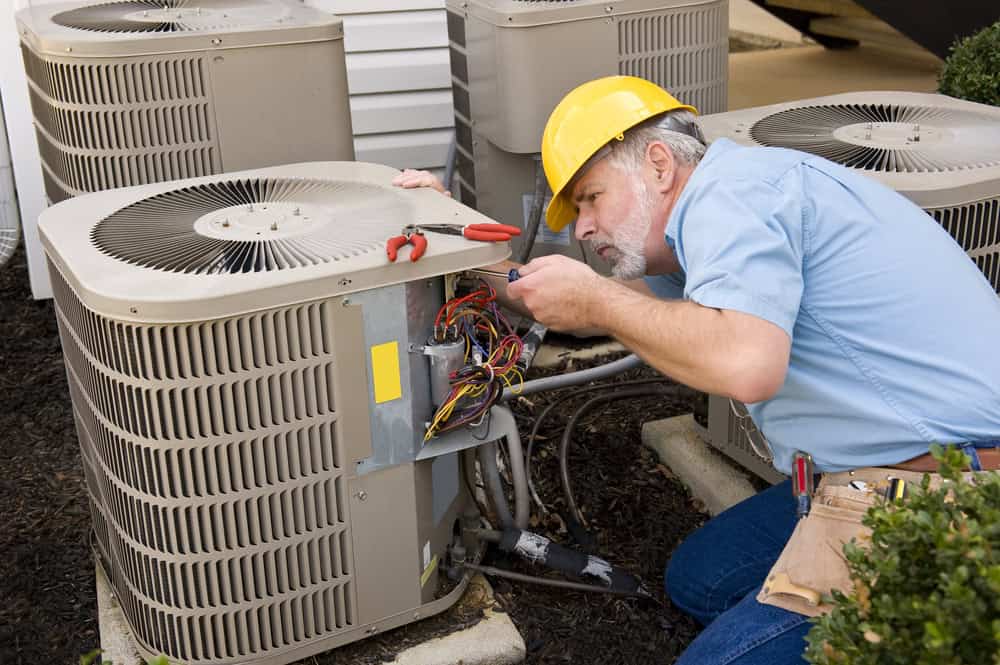 If you need reliable HVAC services in Northern Chatham Co, you have plenty of options, Bud Matthews Services is here to deliver. We're proud to offer an extensive list of HVAC maintenance, repair, and upgrade services to residents in the Northern Chatham community and beyond, and we're dedicated to providing the best customer experience with every visit we make. Our list of services includes important home essentials such as:
HVAC
Plumbing and Sewer
Drain Cleaning
Renovations and Additions
Indoor Air Quality
Whether you're looking for a new air conditioner installation or want a professional to clean up your air ducts to help you breathe easier in your own home or commercial building, our service team will be there with years of experience and the best tools available. Message us to learn more about our services today!
Heating and Air Conditioning
Weather in Northern Chatham County, NC can range from freezing cold to searing heat, making it tricky to keep your home or business comfortable year-round. The key to comfort is, of course, a properly functioning HVAC system. The professionals at Bud Matthews Services can ensure that your AC and heating system are not only working, but that they're working at optimal levels. We provide regular maintenance and cleaning to keep your system running smoothly. That way, your energy bills can stay low while you enjoy the powerful heating and cooling power you need.
Residential and Commercial HVAC Installation and Repair
Did you know that your air conditioner's installation is as important to its overall efficiency as its upkeep and maintenance? When you invest in a brand new HVAC system, it's important to start off on the right foot by paying attention to the details, such as the unit's EnergyStar rating, size, and more. The pros at Bud Matthews Services can help you choose the perfect unit for your home or commercial building so you can be confident in your purchase. Once you've decided, we handle the installation process like we do every other job: with a close eye to detail and a dedication to getting the job done right.
We not only install brand new systems, but we're also here to help you fix up your existing air conditioning unit in a pinch. We always seek to keep your system running smoothly with preventative maintenance and ongoing upkeep, but sometimes parts simply succumb to wear and tear. When and if this problem arises, we're here to get you the fix you need as quickly as possible. We use only the best parts, so your repairs will last and withstand the demands of North Carolina weather without a hassle.
Ductless A/C
Our services extend beyond traditional air conditioning units to the up-and-coming ductless A/C models. These efficient, quiet, and space-saving air conditioners are quickly becoming popular throughout modern homes in the United States, and we're here to help homeowners and business owners throughout the area make the switch. We install ductless A/C systems and provide expert repair work and routine maintenance to keep them running smoothly for years to come.
Heat Pumps
Whether you're looking for someone to install a new heat pump or need help with maintaining an existing heat pump, you can rest easy knowing the experts at Bud Matthews Services have years of experience with these appliances. We know the ins and outs of heat pump repair like the backs of our hands! We provide comprehensive services for these alternate heating sources, including emergency assistance when and if it's required.
Zone Control and Thermostats
Zone controls and thermostats are imperative tools when it comes to keeping your HVAC's operations efficient. We install new thermostats and zone control tools, including the latest technology. Whether you're looking for a simple solution to uneven heating in your home or are seeking a high-tech thermostat you can control from your smartphone, we have the skills and tools needed for seamless installation. We also offer repairs for all shapes and sizes of thermostats and zone control tools.
Plumbing and Sewer
Over the years, Bud Matthews Services has expanded to embrace many aspects of home repair service. Among the most important services we offer residents of North Carolina's Northern Chatham County are plumbing and sewer services. Our full range of plumbing services includes:
Automatic shutoff valves
Bathroom plumbing
Emergency plumbing
Garbage disposals
Gas lines
Kitchen plumbing
Piping and re-piping
Slab leaks
Sump pumps
Water leak detection
Water lines
Plumbing maintenance
Commercial plumbing
Leak detection
Likewise, we offer an extensive list of professional sewer services, such as:
Drain cleaning
Drain repair
Septic lines
Pipeline inspection
Sewer cleaning
Sewer repair and replacement
Storm drainage
Regardless of the plumbing or sewer services you need, your Chatham County home is in good hands with Bud Matthews Services.
Water Heaters
No one likes taking cold showers or being unable to pull hot water for dishes or laundry. Fortunately, our pros can ensure your water heaters are always functional. We provide quick repairs with minimal downtime if and when parts do wear out. Our water heater services include:
Heat pump water heaters
Tank water heaters
Tankless water heaters
Water heater repair
We install all shapes and sizes of water heaters with absolute precision and always ensure you're getting the right fit for your home or business.
Design/Build
The Bud Matthews Services Design/Build team is here to support you in your remodeling vision. Over the years, we've expanded our business to embrace a long list of Design/Build services, some of which include:
Aging-in-place design
Kitchens
Bathrooms
Wine rooms
Attics
Basements
Room additions
Flooring
Painting
Exterior remodeling
If you're looking to remodel your North Chatham County home or business, we'll work with you to produce the results you want and need at a price that fits your budget.
Contact Your Northern Chatham Co. Professionals Today
At Bud Matthews Services, we're proud to be your one-stop home services crew, no matter how big or small your job. We provide a comprehensive list of home repair, maintenance, and installation services to make home upkeep more convenient and affordable for all members of our community. To learn more about our services or to schedule a visit or consultation from one of our expert technicians, contact us today.