5 Tips to Help Reduce Your AC Cost in the Summer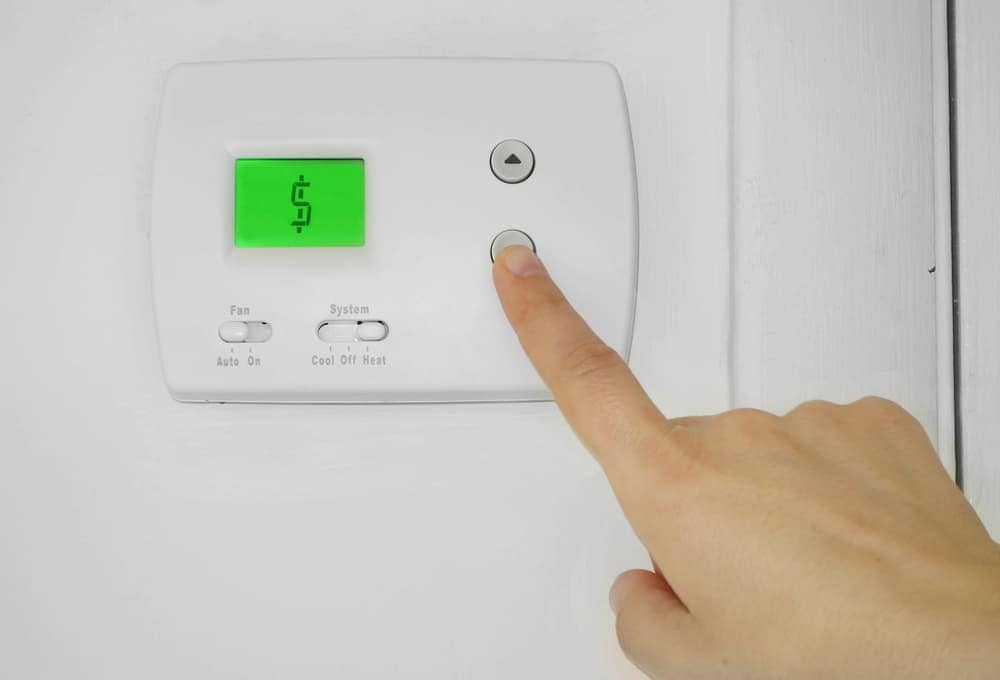 The summer months are here, and the heat is on here in North Carolina.
As appliance usage surges in hot weather, power consumption rises. Air conditioners (AC) are one of the appliances that get the most significant use in the summer and may break the bank if you do not utilize them efficiently.
What can you do to minimize your AC expenses this summer? There are various methods to reduce your air conditioning costs, most notably by enhancing the efficiency of your AC system, which will enable you to save some money this summer.
Use these practical suggestions to cut your AC expenses during the summer heat.
Adjust Your Thermostat & Use Electricity During Off-Peak Hours
The phrase "adjusting the thermostat" conjures up images of frantically clicking the down arrow on the control panel throughout the summer, especially on sweltering days. Unfortunately, constant changes increase your energy costs the most substantially.
Adjust your thermostat to a temperature cool enough to keep you comfortable throughout the summer, and then raise it a degree. This can help save you money on electricity, but you should also check out your provider's information on their peak hours. What are off-peak hours? Off-peak hours typically occur earlier in the morning and late at night. During this time your energy provider charges less for their service compared to during peak hours. Each provider is different so make sure to get your provider-specific information.
Clean Your Air Conditioning Vents and Units
Your AC system operates more effectively when its filters, vents, and ducts are clean. Your HVAC system draws air into and over its coils, bringing dust, grime, and other particles. If the strain accumulates, the AC will work much harder to move air through it.
Your house won't need to use more power to cool down if you regularly clean your air filter, vacuum around vents, and remember to schedule expert maintenance at least twice a year. Another perk is that your home's air will be cleaner.
Use a Dehumidifier
A dehumidifier works well with your air conditioner in hot, humid regions and is an excellent method to reduce humidity in your house. A dehumidifier reduces energy expenditures because it makes your air conditioner work less. Your air conditioner must cool the air while eliminating moisture when the air in your house is too humid.
An overworked air conditioner will malfunction more frequently, necessitating time-consuming and costly repairs. Using a dehumidifier will keep your AC system working longer and help you reduce your energy expenses.
Give Your Air Conditioner a Checkup or Replacement
Most manufacturers assert that their AC doesn't need maintenance very frequently, although, to some extent, they do. The appliance might become dusty and jerky while not in use, and you should have your AC regularly serviced, repaired, or replaced.
Your air conditioner needs routine maintenance for your AC to run effectively during summer. Poor performance and unnecessarily high energy use are guaranteed when essential maintenance is neglected. Fortunately, you don't need to be a licensed HVAC professional to quickly inspect your air conditioner to ensure it can function effectively.
Checking and fixing an issue in your A/C unit filter can reduce energy consumption, preserve the unit in good operating condition for longer, and prevent the need for costly replacements.
You can contact us at Bud Matthews if you are from Chapel Hill, NC, and need your AC system repaired or replaced.
Use a Ceiling Fan or Circulating Fan
If the room temperature is higher than you would like, using a ceiling fan may help your house feel cooler. You can raise the thermostat by around four degrees without sacrificing comfort when ceiling fans or other fans operate in tandem with an effective air conditioner. They may help cool your house and cut your air conditioning expenses.
During the summer months, your ceiling fan should rotate counterclockwise to draw cooler air upwards in your home. Check your ceiling fan for the switch that controls the direction of the spin! The switch is usually on the base of the fan that is attached to the ceiling.
Keep on Track with a Scheduled Maintenance Plan for HVAC
Your cooling costs can be decreased by scheduling a regular HVAC maintenance plan. The appliance that works the hardest throughout the summer is your air conditioner, so schedule preventative AC maintenance to keep it running smoothly.
When the temperature increases during summer, you can be in a very unpleasant scenario if you haven't serviced your AC recently.
Call Bud Matthews Services for All Your Cooling Needs
Every summer is different due to shifting weather patterns. Regardless of the circumstances, these five recommendations are a fantastic place to start when trying to decrease AC bills.
It could be time for more major action if you have tried these tactics and still have issues with your A/C system or energy bill. Call Bud Matthews Services, your Chapel Hill, NC cooling professionals, to schedule a service to ensure you have peace of mind all summer. Contact us.

Image by zimmytws/shutterstock.com