What Tools Do I Need for Sewer Cleaning?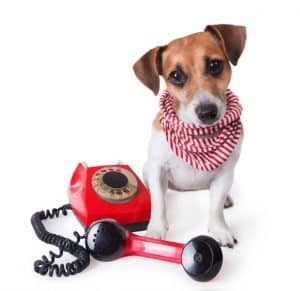 You've got something wrong with the sewer line for your home. Maybe multiple drains are blocked or bad smells are wafting from sinks around the house. The sewer line probably needs to be cleaned out to restore your home's drainage system. Here are the tools you'll need to clean the sewer line:
One: A phone. It can be a smartphone—any brand—or it could even be an old flip phone or a landline. Rotary phones are good, too!
Two: A phone number to a professional company that handles sewer cleaning in Durham, NC. Here's ours: 919-926-7664. You can reach us 24 hours a day for emergencies.
Three: You may also use an online contact form to reach a professional plumber, although we recommend the phone if you're in a hurry.
And that's it! You're ready to start cleaning the sewer. Here's how you do it:
Step 1: Wait for the professional plumbers to arrive.
And you're done. You should have a clean sewer line after this or be on the way to repairs for whatever else may have been wrong.
Wait … I thought this was a "Do It Yourself" post!
Well, we couldn't write this post any other way—because sewer cleaning is not a job that can be done by a non-professional. There are many reasons for this, but the main one relates to the title of the post: the tools needed for sewer line cleaning are all professional-grade and cannot be handled by people without training.
Consider this: the sewer line runs all the way from the side of your home under your property and into the street, were it connects with the municipal sewer line underground, or in some cases to a septic tank. This can be dozens of feet away. Do you have any type of brush that could possibly reach through that and clean it? And do you know how to access the sewer line safely and hygienically?
You can start to see why you need to have expert drain and sewer cleaners to do the work. One of the principal tools that we use on a sewer cleaning job is the hydro-jetter. This device blasts out streams of high-pressure water through a directional nozzle. The hydro-jetter can reach the length of a sewer line and eliminate all levels of blockage and tough build-up without causing any harm to the sewer line itself.
Professionals also know how to recognize signs of other problems in a sewer line. The pipeline may have roots growing into it, which is a common trouble. There may be leaks and ruptures. For homes that use a septic tank, it may be backed up. It requires a skilled plumber using devices like pipeline inspection cameras to discover what's causing the problem.
Professionals are the best for almost all plumbing concerns
Most home plumbing jobs shouldn't be done as DIY experiments. Tightening a loose nozzle or using a plunger to clear a simple clog are easy enough tasks—but anything more complicated requires getting in touch with a plumber. Our licensed plumbers will see any job is done fast and right.
Clean your sewer line the easy way: call on Bud Matthews Services. We're here for all your home service needs!