Insulation Services in Chapel Hill, NC by Bud Matthews Services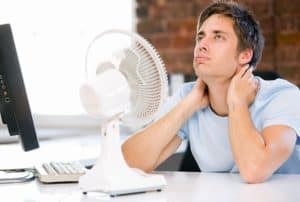 Do you need additional insulation to stay comfortable in your home in Durham, NC? Contact the specialists on our team. We care about your comfort, and we know the difference that additional insulation can make to a person's comfort. We can make sure that your new insulation is just the right amount for the space in your home. And with enough extra insulation in a building, temperatures can improve, you may reduce drafts, and it can even lower your bills.
Bud Matthews Services has been in the industry for a long time, so we know how to tell when the quality of your insulation is deteriorating or if you can benefit from adding some to your ducts or your attic. Get in touch with our team for an assessment of your property, and ask about our options for installation including spray foam and blown in. We will do what it takes to ensure you get adequate insulation throughout your home.
Bud Matthews Services provides insulation services near Durham, NC and the surrounding areas.
Insulation for Hot and Cold Weather
Did you know that adequate insulation in a home is important year round, not only when it is cold outside? Many people associate insulation with cool weather, and we understand why this is. Extra padding seems as if it would be useful in keeping us warm. But this is not the sole purpose of insulating materials. Insulation provides a barrier for heat, making it difficult for heat to get through in either direction. So in the winter, the insulation in your house stops heat from leaving, which can keep you warmer and more comfortable.
But in the summer, this same insulation proves just as useful. Heat cannot move into the building so easily, which means your air conditioner does not have to work as hard. As a result, you may notice that your air conditioner actually performs better and that you do not have to schedule so many services throughout its lifespan. Your energy bills may drop significantly due to a drop in use of your air conditioner in the summer and your heater in the winter.
Do You Need More Insulation?
Chances are high that you do. If you have never added insulation to a home that is decades old, there may not be enough to keep you more comfortable year round. Insulation is important in the attic, around ducts, and throughout the home in order to provide maximum comfort and HVAC system efficiency. This is what you get from our friendly, reliable team. We can assess the current state of your home's insulation and recommend solutions to improve it. Just give us a call!
We Offer Insulation in Chapel Hill, NC
Our friendly courteous service technicians know just the right amount of insulation to add into your home to make it a little more comfortable. Get in touch with our team to get quality services and an honest assessment of your home's insulation needs. Bud Matthews Services is a name you can trust for insulation and HVAC system services in Durham, NC.